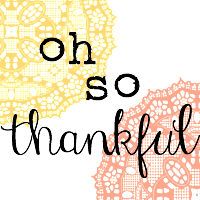 I haven't done a Thankful Thursday post in quite some time, so I thought today would be the perfect day for it! I may not always see it, but I always have something to be thankful for.
And today I am VERY thankful for my trainer Sherry. Our workout yesterday had to have been one of the best ones to date. And no it was not because she kicked my butt super hard like she said she was going to.
We probably laughed more the last half of the workout then anything. I may have called her old, and she may have not helped me when the big ball fell on my face.
I told her, "Not to make you feel old, but you are 15 years older than me." "Only 15?!" "Oh wait never mind 17!" Then an older man over hearing our conversation came up and he was like "Oh I'm 63." I then told him I couldn't do that kind of math to figure out how much older he is then me!
God was working some kind of magic last May when he put the two of us together. I could not have asked for a more perfect trainer or friend! We can laugh and we can be serious. I tell her just about everything going on in my life or bitch to her about the workout.
And at the end of the day...she really does kick my butt!