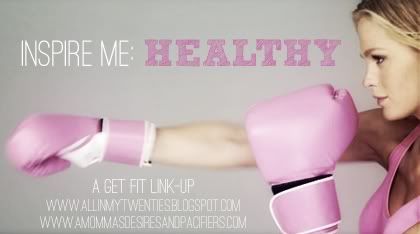 Why does it seem that Thursday always comes way to fast? I always have the same thought "I wish I had just one more day" One more day for this link-up that is! I strive to do my best so that I have some awesome results to share!
And this week? I do!!! I finally hit the 15 pound mark! I was so happy that after I weighed I did a little happy dance in my bathroom.
I have been trying for a couple weeks to reach this point and I have to say I am mighty pleased with myself!
Here are some pictures!
206-191
206-191
196-191
196-191
I changed up a couple things this week. Since it was my last week at home I really wanted to go hard and lose this weight. I have been running for 2 weeks now and I am slowly growing to love it. I think this change up is one of the main reasons I am seeing results. Sometimes your body needs a little change!
I also stayed on top of my water intake. I am suppose to drink at least 1 gallon of water a day. But I had slowly started to slack off on that one without even really noticing it. Then I heard about this awesome App. Waterlogged.
Every time I finish drinking a bottle of water I log that amount. It keeps track for me how much I have had, as well as how much more I need to drink. It really has helped hold me accountable to drinking my water!
This next week is going to be a tough one. I am moving back into school, and will have to figure everything out there. New gym to figure out, and how to make my diet work up there. I know I am going to do it, but sometimes changes can be hard!
To end on a positive note, and to give yall a little taste of what I get with my trainer which I secretly love, I will leave you with all of the inspirational pictures she sends me EVERY morning. No joke. I wake up and I have one waiting on me!