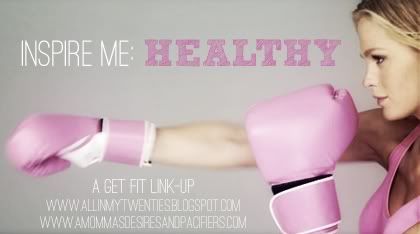 It's that time of the week again where I spill my guts to you all. I share with you the good, the bad, and the ugly of what has been going on with this whole weight loss thing!
I love this link-up and I am so glad that I have it here to motivate me. As many of you may know this past weekend I moved back to Tennessee to start my Senior Year of College!!
And like the last time I moved someone in, it was a whole lot harder than you would think to keep losing the weight. But I have to say I am mighty proud of myself for keeping up with everything!
This week I lost 4 pounds!!! I guess all of that stress and worry was for nothing! This means I am 1 pound away from losing 20 pounds!! I have to say I am pretty proud of myself and now know that I really can do this!
It had been a bit of a struggle to make my meal plan work. And I mean that in the sense of I am surrounded by so much other tempting unhealthy foods that are most definitely not on my diet, and I think I would rather have that! Fortunately I am have been exercising some self control.
I also have some pretty awesome friends who have been helping keep me motivated!
Monday morning we woke up and hit the gym by 9. I was able to get in some cardio as well as a good leg workout. While I got VERY frustrated that the machines here are all different, I pushed through that and made it work. All the while I was texting my trainer about EVERYTHING the whole time. I must have done something right because come Tuesday I was most definitely feeling that workout!
I hate this machine with a passion. I was secretly praying they wouldn't have one!
Tuesday I hit the gym again with 2 friends. Did some more cardio and then some upper body. Starting the upper body is a bit scary for me because I get so concerned about my shoulder. But I am learning to listen to my body and know when to stop.
Get it Ash!
Wednesday was just a cardio day, and since it was the first day of classes we definitely needed a bit of a break from the weights!
I am so excited to keep moving forward with the weight loss. So much so that when I filled out my information for my gown for graduation, I put my weight as already 15 lbs less than what I am now! Hopefully by then I will be smaller than that, but I needed something to keep me going!
P.S. Last week I was able to buy a size smaller in jeans! I did a pretty big happy dance when that happened:)