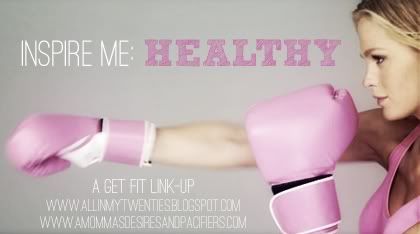 I am so excited to be linking up with Raven and Kristen again! I really loved all of the great support from last week and look forward to seeing everyone progress with their goals:)
So let's just say this little linkup here has been holding me wayyyy more accountable than I thought it would! I mean all week my thoughts went to "I want to do good so I have something good to report" "I really want to be able to tell everyone I lost more weight" As bad as you may think this sounds, it really was great. It pushed me to the next level.
Before we move forward with the weight loss...I need to tell you something. Moving someone in does not call for healthy eating. Unless you are Mattie's roommate who is awesome and packs her meals ahead of time. So what does this mean? I gained about 1 pound over the weekend.
While that was obvs not my goal, I guess it's a good thing thats all I gained? And it showed me what I should and shouldn't do during weekends like that.
On to the good news. This week I decided that since I was getting a little obsessive about stepping on the scale every 5 seconds, I would weigh once on Monday and then not again till today.
I am happy to report I have lost 2 pounds. That plus my 1 pound gain means I am officially down 13 pounds from when I started!! I had a higher goal in mind, but I need to be happy with whatever I see!
This week I decided to change up my workout a little bit. I have decided to add some running to my cardio. And I have started doing a little more upper body.
Hopefully this combination will continue to help me lose the weight!
Next week will be my last week here in Lakeland. Which means it will be my last week with my trainer. This I am not so happy about. But I am going to use her to the fullest this next week and really kick some butt. Or at least I know she will be kicking mine. She seems to like to see me in pain...
Today I will leave you with some inspirational pictures that have helped me get through all of this!