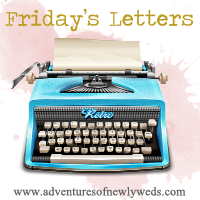 I know I have been linking up in a lot of my posts, but I kinda really like it! It gives me a fun way to share more information about my day/week so I hope you all enjoy it:)
Dear Nails, You add a little sassiness to me whenever I paint you, and I kinda like that!
Smokey Canvas by Revlon
Dear Body, You are starting to change quite a bit from me losing weight, and I have to say it's kinda really weird.
Dear Dogs, I am not your biggest fan right now so please do not ever put me on dog duty EVER AGAIN!
Dear Self, You look pretty cray-cray in this picture. But hey at least your skin felt pretty nice and soft afterwards:)
Dear Mamerz, Thanks for being extra quiet this morning when taking care of Boone and letting me sleep in. It was much needed and much appreciated.
Dear Mattie, Please take notes from Mom on how to be quieter.
Hope everyone has a WONDERFUL weekend:)