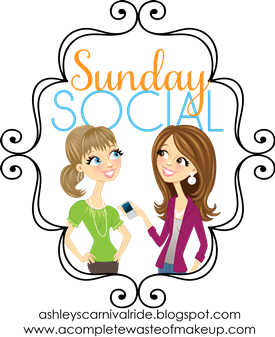 Loving this linking up with Neely and Ashley on Sunday!!
First off I want to wish my Dad the happiest Father's Day! You are one awesome man and I love so much! Thank you for all you do for me!
Favorite movie of all time?
Ok don't make fun of me...How To Train Your Dragon is my fave. No joke. LOVE this moving. I have been obsessed with it since it came out. One of the Besties and I went to see it in 3D and I fell in love. My birthday party that year was How to Train Your Dragon themed!
Favorite movie quote?
This one is a little harder for me. I am not one that remembers quotes all that easily from movies. But if I have to say one it would have to be "That's why her hair is so big. It's full of secrets." from Mean Girls. The girls say this a lot and I have big hair...so there ya go!
Best movie for a girls night in?
Well see if the girls are staying in we wouldn't be watching a movie, we would be watching Grey's or some tv show with cute guys on it.
Best breakup movie?
Anything sappy that will bring on the tears. Grab that ice cream and tissues and cry it all out!
Favorite celeb eye candy?
Yes I know I am a girl, and yes I know I should have an answer to this question. Problem is I can never remember peoples names or what my last thought was on them. If I think about it REALLY hard I would have to say....
Mario Lopez!
Tall, dark, handsome, starred on Saved By The Bell! Loves it!
Which movie stars closet would you want to raid?
Hmmm I have been loving Jessica Simpson's style lately. Like pre-pregnancy of course!
Can't wait for the next Sunday Social! Have a happy fathers day everyone!