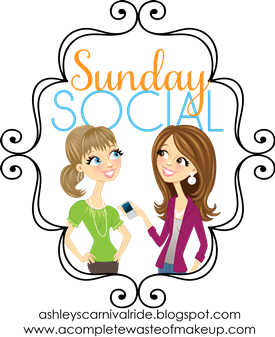 So excited for this new link up with Neely! I love that the questions this week help everyone get to know each other and why they blog!
How did you come up with your blog name?
I attend Milligan College and wanted to write about my life while there. A new name will be coming in a year or so, so be on the look out for that!
What is your favorite thing about blogging?
That I get to document my life. My dad was telling me a couple months ago about how one of his grandfathers (possibly a great one?) wrote down everything about his life. Because of that my dad was able to read about his family and learn all kinds of fun facts. Since then I have started looking at my blog as something that my future family can read and know all about me and my family!
What is one thing you have discovered because of blogging and now cant live
without?
Hmmmm not sure about this one! Maybe if I win one of those 91238346 giveaways I have entered I will find something :)
Facebook or Twitter? and why?
I use both but I have to say Twitter wins hands down. Facebook is good for some things, but it just has way too much going on for me. I much prefer just being able to put out there what I am thinking/doing. Simple is always better.
If one celeb read your blog who would you want it to be?
I instantly knew who I would want this to be...
Tori Spelling!
Tori hands down wins this. Don't ask why but I just love love love her! I think she is just awesome and really down to earth about life. She is a great mom and is sooooo crafty. If she read my blog I think I would die!
What is something you want people to know about your blog?
Oh goodness another difficult one...hmmm I would have to say that it is a very honest and true to life blog. I write how I talk, so you can kinda get the full affect of me. I really do say totes, probs, cray-cray, supes, and any other shortened word I can come up with (and yes the fam and besties make fun of me for it). I really am all over the place with my life and what I am doing/thinking. When something big happens I tell ya about it because I want everyone to know! That is just who I am! Love me or hate me (please love me?).