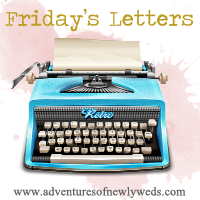 Dear Kelly, Thank you for only allowing me to eat one fall cake. You are the bestest friend evs!
Dear Cafe, Your calzone was not as good as it looked and did not make me feel all that great. Not gonna happen again!
Dear Mamerz, Hoping the renovation is going well. Sending many many many prayers your way! Also I want to see pictures!
Dear Weekend, Lots of busyness and work about to happen...not looking forward to it either...other than shopping with Ashlee that is!
Dear Professor, You even just attempting to go yell at another student for whistling in the hallway just as a joke to make us laugh was the best thing ever. I might be starting to like you...
Dear Breakfast, I ran out of my normal cereal this morning and this whole oatmeal and greek yogurt is not cutting it for me.
Dear Everybody, Have a fun eventful weekend!