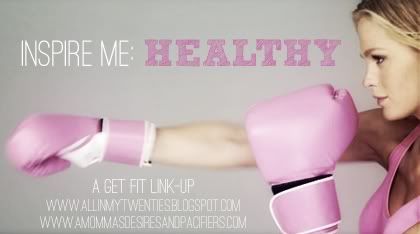 2 months ago I started doing this link up. Wow I cannot believe it has been that long! And I still love it and I still love that I am keeping good track of my weight loss. I think that it is so awesome to have something hold me accountable to this...and this link-up definitely does!
So this week has gone SO much better than the last couple. I was getting really frustrated with my workouts and not having time for the sleep I need. Stress was starting to take over. So after a good phone call with my trainer, we came up with a better plan.
I have moved the majority of my workouts to the afternoon. Seriously this has made a world of difference for me. I am no longer pressured by time to get my workout done. When I walk out of that gym I know I have worked hard.
While riding the spin bikes the other day, Ash may have broken the bike!
All this being said, even though I gained two pounds over the weekend, I was able to lose those 2 pounds!!
I love watching that number go down, and this week has really motivated me to keep going and not give up!
Also this week I tried some new foods. I grew up in Florida where all we really ate was salt-water fish. So whenever I have thought about salmon I thought gross. Mom and Dad don't care for it and figured I wouldn't either.
Well Tuesday night Ashlee grilled me some salmon to try...and I LOVED it! Sometimes it is nice to change things up and not eat chicken all the time!
Hopefully next week will be just as successful and happy:)