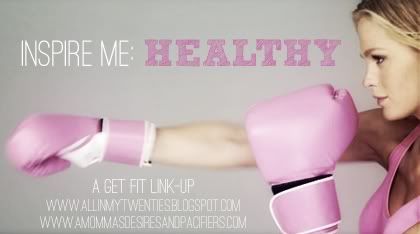 Ok friends. So as we all know it is Thursday and that means linking up with Kristen and Raven! And we all know how much I love this link-up and how much I love getting inspired by all of you!
So this week? Probs not my best week ever. I have not lost any weight this week, but at least I have not gained! I am trying to stay positive about this one. And I am keeping in mind that sometimes my body will hit a plateau, but give me some time and I will get off of it!
This week was a pretty crazy week. Pretty stressful I might add. I have a lot on my plate right now with school work, and add into that this homesickness and it is all a big mess. I have cried more often then not this week. Pretty sure there are no more tears left.
But I am learning something pretty great out of all of this. In the past when I would go through times like this I would tend to eat my emotions. This time...that is NOT going to happen! I am learning to channel my emotions into working out. And let me tell you friends, that is a much better deal!
I get my anger out now by pushing my body. Yesterday morning I went on a run. Outside. And I made myself run stairs. A lot of stairs. So worth and I felt GREAT afterwards!!
Another good thing about this week? I have been experimenting A LOT with my meals. On Monday I made scallops! Seriously yummy. Served with some zucchini and I was one happy girl.
On Tuesday I cut up some tomatoes, onion, zucchini, and chicken and put it in a pan on the stove. Let it cook through and simmer for a little bit. Seasoned it with some salt, pepper, and garlic powder. Another amazeballs meal!
So easy and SO yummy!
So what is going to keep me going for this next week? My friends closets! I am getting so excited that I am starting to be able to fit into some of their clothes!!! I really cannot wait until I fit into more. And I am SO going to make that happen!!