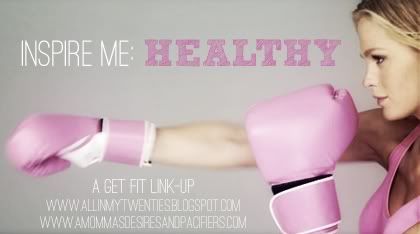 These weeks seriously seem to go by super fast. Like unwelcomingly fast. I do not like it. I am always which I had more time!
This week I was bound an determined to lose some more weight. I really focused in on my diet and picked up on the cardio a lot. And well my wish did not come true. Seriously what is up with that?
Sometimes I get really frustrated, but am I going to let that deter me? Nope nope nope.
I am starting to enjoy working out and feeling the need for it all the time. So there is some positivity here, right?
Awhile back I got an email of a recipe from my trainer for a Paleo lasagna. So I decided Tuesday night would be a good time to try it out. It was ok, not my fave. I liked the sauce it made, but everything together was not the best! I would totes make the sauce in the future and put it over some yummy spinach pasta!
Here is the recipe!
Paleasagna

1 white onion, diced
1 pound of extra lean turkey, or ground sirloin
1 15oz can diced tomatoes, low sodium
3 tbsp tomato paste
3 tbsp Italian spice blend
1 tsp salt
1/2 tsp pepper
2 cloves garlic, crushed
1 pound of zucchini and/or yellow squash, cut into medallion rounds
1/2 cup raw goat cheese, shredded
2 cups Greek yogurt
1 head broccoli, roughly chopped
1 egg

Directions:


In a large skillet or sauce pan, heat 1 tablespoon of olive oil and add the diced onions. Sautee on medium-high until softened, about 3-5 minutes. Add the ground turkey, canned tomato and tomato paste, spices, salt, pepper, and crushed garlic. Continue to cook all ingredients until the turkey is cooked through. Set aside when done.

In a medium bowl, combine raw goat cheese, Greek yogurt, broccoli pieces, and egg. Mix well.

Preheat oven to 375 degrees. Lightly grease the bottom of a 13 x 9 Pyrex glass baking dish. Place a layer of zucchini and squash rounds evenly across the bottom, making a sort of liner.

Add a layer of turkey-tomato sauce on top of the zucchini. Top that with some of the broccoli and yogurt mixture, as shown above. Continue with this layering process until you have used all of your ingredients.

Top the entire dish with more shredded goat cheese, if desired.

Bake for 45 to 60 minutes. Remove from oven and allow to sit for 10 minutes before serving.
Hopefully next week will prove to be a better week...I mean come on I cannot stay at this weight forever people!